July is just around the corner and Corporate Apartments is preparing for the summer and a couple of well deserved (at least we think so haha) holiday weeks.
This summer, our office will be closed in July (weeks 27-30, 1-30 July), but we will still handle urgent matters. Please note that we will have less staff working than usual, but we will still do our best if you need help.
If your company is renting a temporary accommodation from us, and you have a problem or a complaint, you can reach our service department at service@corporate-apartments.se. We ask you to please use this e-mail address first hand, and only call our service phone+46 735 09 29 94 if there is an urgent issue outside office hours (evenings or weekends).
For urgent accommodation inquiries or booking changes, we ask you to contact us via booking@corporate-apartments.se.
Finally, we would also like to give you a kind reminder to pay your invoices on time in July, to avoid being locked out by our automatic system due to late payments. That would be very unfortunate, since it might take some time before we can unlock the doors again when many of us are away on vacation. If you have any questions regarding this or your invoices, please contact us as soon as possible on ekonomi@corporate-apartments.se.
We would like to take this opportunity to wish you a great summer! We hope that you can enjoy some time off, nice weather, good food and to spend time with your friends and loved ones. We are looking forward to be in touch again in the autumn!
Here is a picture from our summer office party at the amusement park Gröna Lund last week.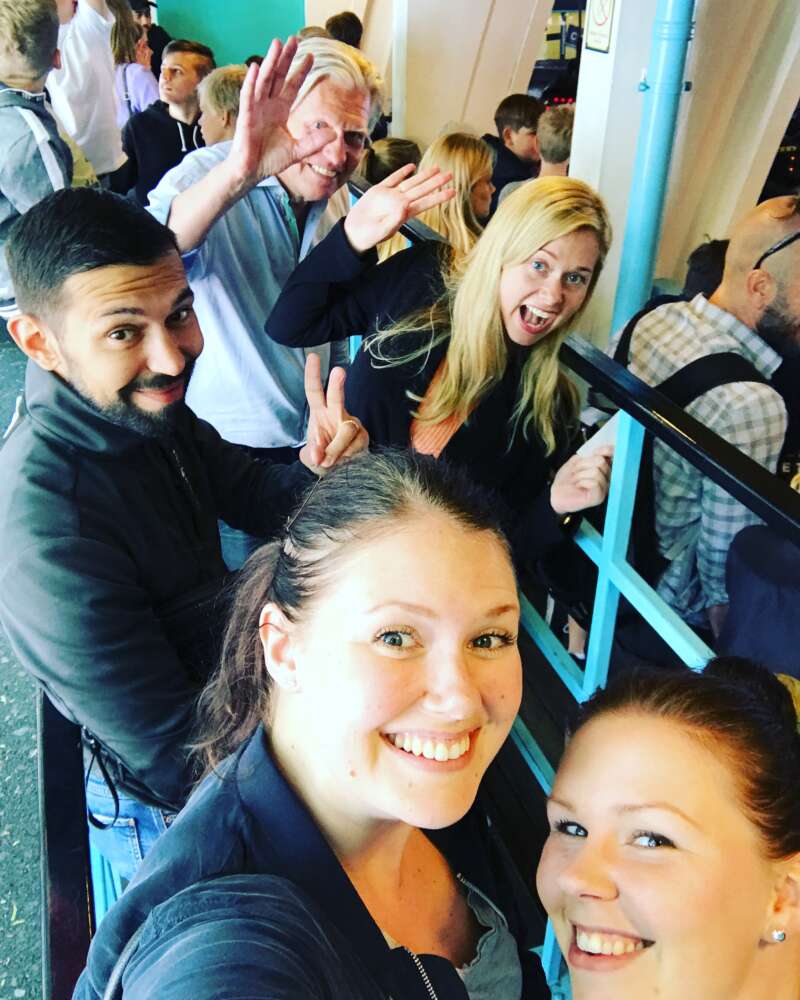 Warm summer greetings from
The Corporate Apartments Team